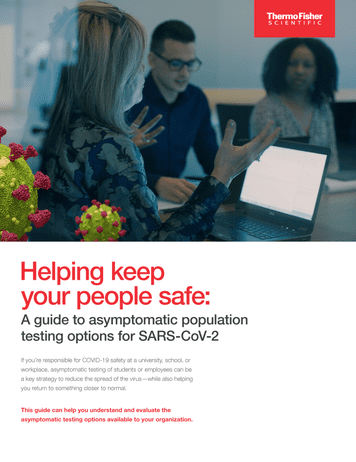 Colleges and universities do not have the luxury to wait for the end of COVID-19. In order to curb the spread of the virus within your community, asymptomatic testing is essential. The Asymptomatic Population Testing Guide was created for organizations interested in including asymptomatic population testing for SARS-CoV-2 as part of their mitigation strategy to keep their people safe. This guide can act as your roadmap to understanding the various approaches and how to determine which is best for your organization. It discusses:
Why asymptomatic testing helps bring people together again
How to evaluate different testing methods
Which technology approach makes sense for you
A few extra tips regarding testing best practices
Fill out the form today to access this free guide.
We want to help you get back to life
Powered by Inside Higher Ed's Solutions Team