The COVID-19 pandemic has reshaped many aspects of life for nearly two years. What do those changes mean for individuals still rebounding from the disruption to their work and education plans, and how can postsecondary education institutions help their recovery?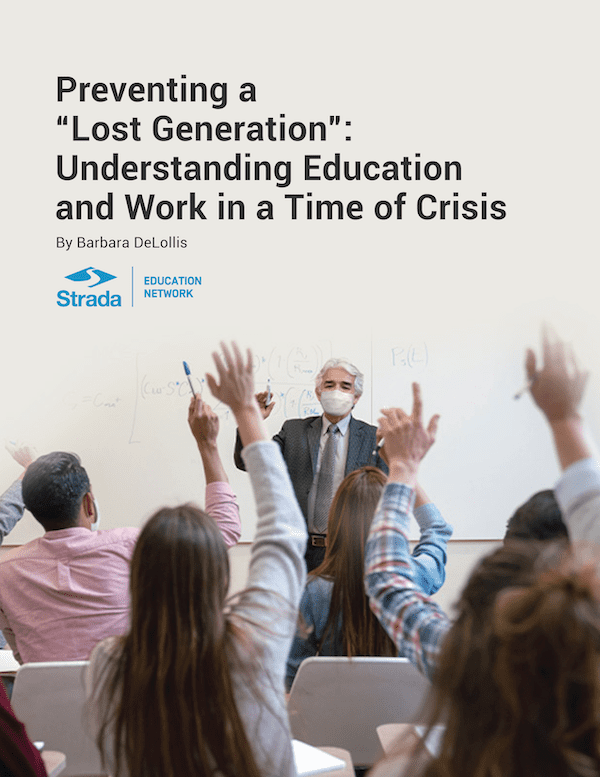 Read "Preventing A 'Lost Generation:' Understanding Education And Work In A Time Of Crisis," to learn how your institution can adapt to the pandemic's changes and serve learners in new ways. The report pulls together the most important themes that have emerged from Strada Education Network's Public Viewpoint research since the pandemic began to examine how workers and learners' expectations have changed, how they plan to use education opportunities in the next several months, and what the disruption has taught us about how to better serve students. The report will help you:
Understand what types of education options learners are seeking and why.

Learn what types of support students say can help them re-engage with their education goals.

See why learners are considering the "return on investment" on their education, and what increases their sense of ROI.

Learn how the pandemic affected communities of color disproportionately, and how your institution can better serve them.
Powered by Inside Higher Ed's Solutions Team